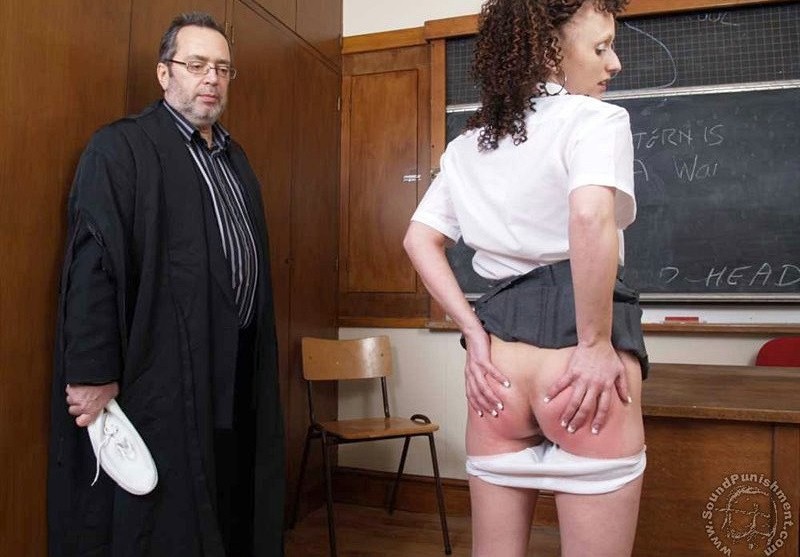 Title: Gillian's Graffiti Punishment by Soundpunishment
Size: 99 MB

PlayTime: 13 Min
Format: MP4
Video: 960×576, 1000 KB/s, 25.00 FPS
DESCRIPTION
18 year old Gillian thinks that she can deface Mr Stern's blackboard whilst he is at lunch and that she will get away with her derogatory graffiti. Unfortunately for her Mr Stern returns early and catches her in the act. A sound bare bottom spanking and a dose of his gym slipper soon teaches her the error of her ways.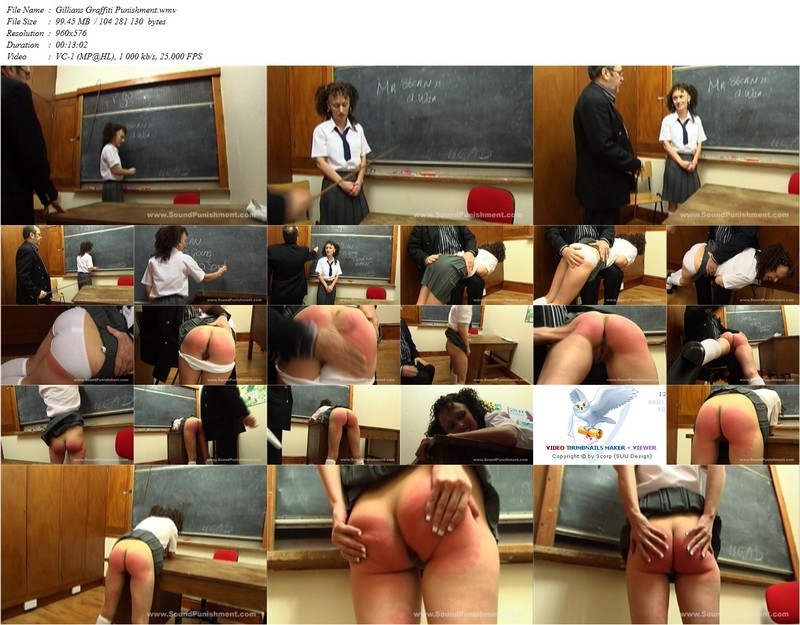 Gillians Graffiti Punishment.wmv