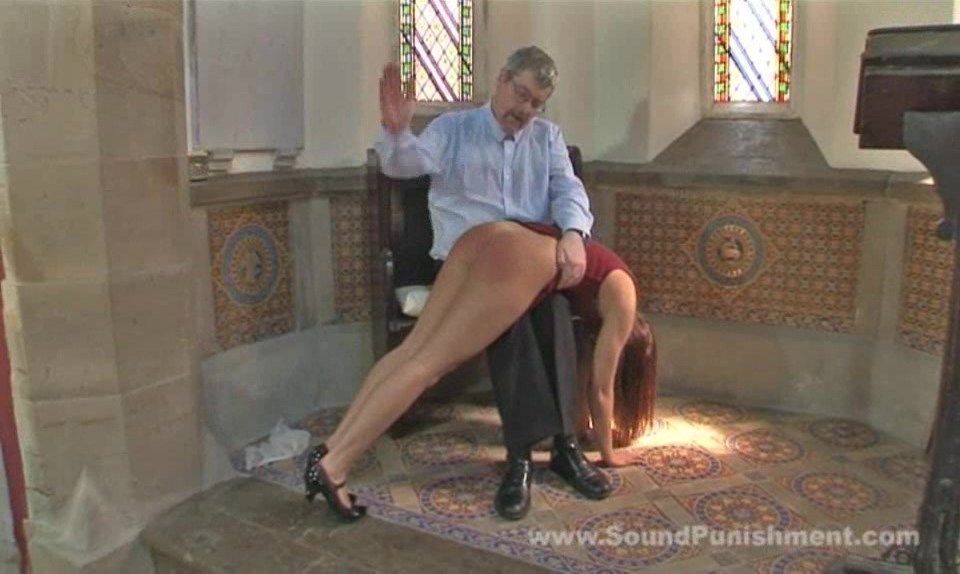 Title: The Vicar Gets To The Bottom Of The Matter With Susan James by Soundpunishment
Size: 136 MB

PlayTime: 18 Min
Format: MP4
Video: 960×576, 1000 KB/s, 25.00 FPS
DESCRIPTION
Susan James has been caught canoodling with her boyfriend in the back pews of the church during Sunday service. The Vicar decides to take matters into his own, hard, hands rather than involve the 18 year old's parents. Susan is soon OTK and getting her beautiful pert bottom reddened by the experienced hand of the Vicar.
The Vicar Gets To The Bottom Of The Matter With Susan James.wmv