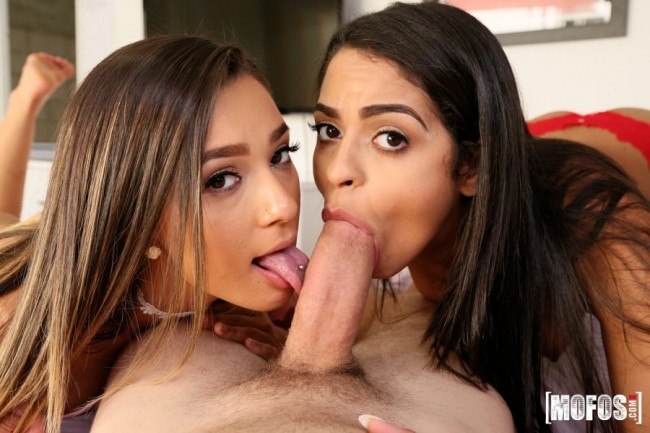 Jaye Summers, Vienna Black – Busted Cheater Gets Threesome
Release Date: December 28, 2017
Dude thought he was in big trouble when his girlfriend Jaye Summers caught him with his side piece Vienna Black. But he was underestimating her ability eat pussy! Vienna coached Jaye through an incredible threesome that only ended when dude had given them a massive facial cumshot to share!