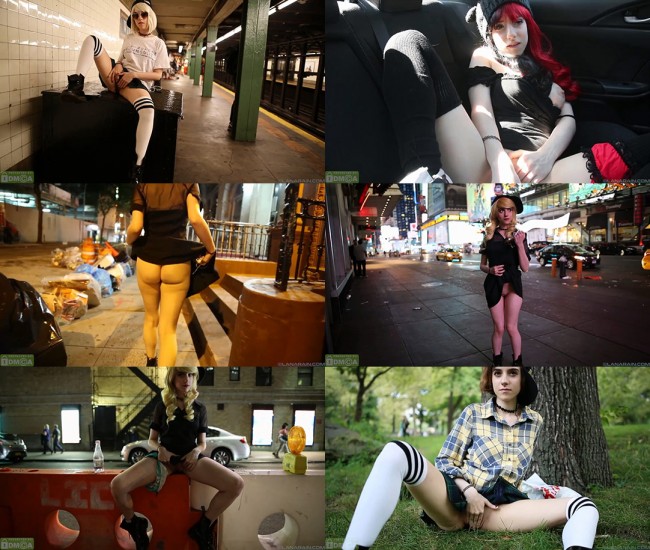 Lana Rain – Public Flashing and Uber Masturbation 2
Released: August 14, 2017
If you liked my previous exhibition video, "Public Vibrator and Uber Masturbation", then you'll be sure to love this one. I take the riskiness up a level by showing my pussy wherever I can get away with it. Like the other, this took several days of going out to film. I believe that in exhibition there should always be a high risk of strangers seeing. If there isn't any (like choosing places too far away with little to no chances of being seen) then it's not thrilling at all. From showing the bottom part of my naked ass in a short dress at the mall, to masturbating in another Uber ride (everyone seemed to like it as much as I did so I did it again!), to rubbing lifting my dress up and rubbing my naked pussy all over New York City, this video outperforms my first one in every way. To be honest, I don't know how I'm going to outdo this one without actually getting caught by police….