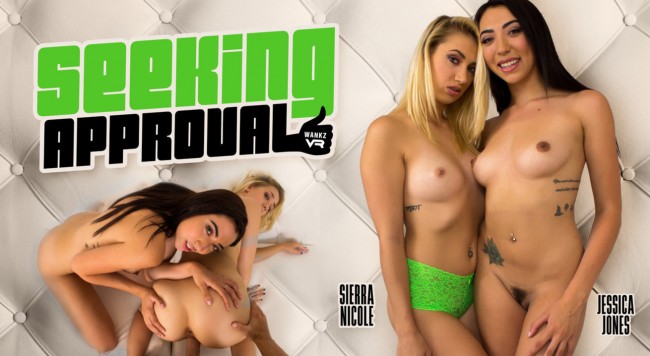 Jessica Jones – Seeking Approval
Released: October 11, 2017
Your new girlfriend Jessica Jones is great at fucking and bad at relationships. She's done with heartbreak and looks to her friends for approval. Today you'll be the one put to the test as Jessica introduces you to her BFF, Sierra Nicole! Sierra is in the shower so Jessica decides to indulge with you first. Sierra walks in and gives two thumbs up before joining in. You've got the green light for hot threesome fun!