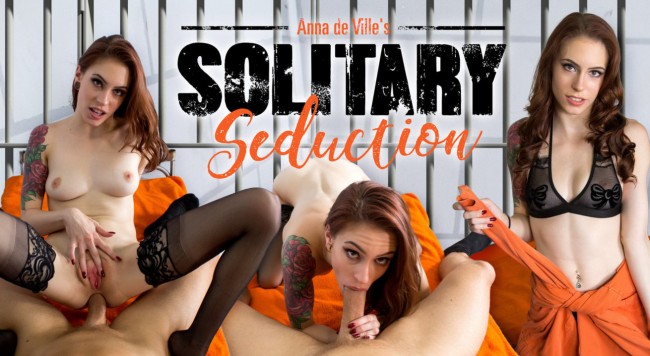 Anna De Ville – Solitary Seduction
Released: October 11, 2017
You're the big man in the Cell Block and as a badass prison guard, you let these dangerous ladies know their place. Anna de Ville has been a troublemaker so you put her in your own special brand of isolation. The lacy lingerie and glass dildo you leave in her cell serves as a reminder to what comes next. Anna welcomes the distraction and that's when things heat up. She's hungry for cock and you'll fill her in every way possible. It looks like you're the one in the hole!