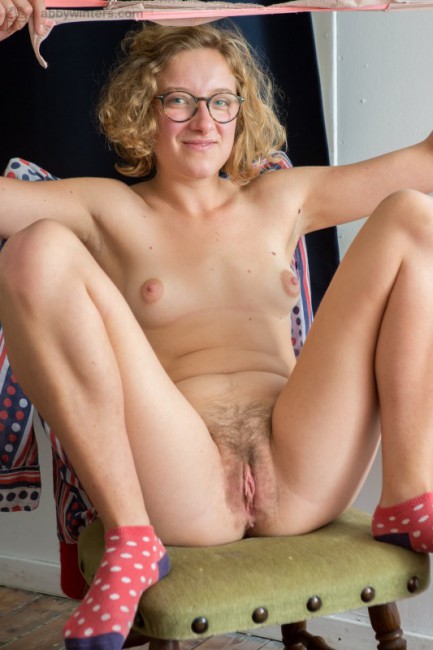 Manon – Glasses
Released: April 7, 2017
Standing on tip toes so she can reach the top shelf of her bookcase, Manon's round bum gets shaped perfectly in her tight leggings as she looks at the camera behind her big, round glasses. Beginning to undress, Manon unbuttons her blouse, uncovering her bra containing her pert breasts and puffy nipples.
Sitting next to the bedroom's window, wearing nothing but her colorful socks, Manon slides her hands in between her legs and gently spreading her labia apart begins to insert her fingers. Turning around in the bed, laying with her head down and her bum up, Manon takes off her glasses and slowly introduces them in her already dripping wet pussy before continuing with her fingers as she smiles.
Manon wears tight leggings that show her perfectly round ass. Opens her shirt, her large areola are visible from underneath her sheer bra. Taking her leggings off, she moves her hand over her crotch.
Manon pulls her knickers up in between her pussy lips. Moving her panties to the side, she inserts her finger into her hairy pussy and teases her anus with other finger. Taking her glasses off, she licks the frames and insert them into her pussy. Playing with her pert breasts she teases her pink nipples before masturbating to orgasm.