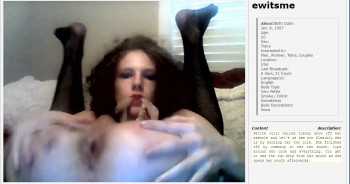 Chaturbate – Ewitsme
Released: May 11, 2017
Petite curly haired tranny show off her asshole and let's us see how flexibly she is by sucking her own cock. She finishes off by cumming in her own mouth, lips around her cock and everything. You get to see the cum drip from her mouth as she opens her mouth afterwards.